Canadian Singer,
Songwriter,
Music Producer
Thank-you Nate Hardy for recording and producing my song! You captured my vision for the song perfectly!
~ Cole V.
Nate Hardy
Singer/songwriter and producer
Aleny
Ambient electric guitar and atmospheric sound scapes
PorchJam
Acoustic indie artist from Southern Ontario
Danielle Hope
Danielle is an indie singer/songwriter artist from Kingston Ontario.
Wild Remedy
Wild Remedy is a indie/folk trio from Ottawa Ontario.
Angela Mangoni
Angela is a gospel singer/songwriter artist from Brockville Ontario.
Music Production Services
Pre-production
You and I will work together to help refine your ideas, arrange and structure your songs, and choose the best instrumentation and arrangements
Recording
I have a professional environment to record instruments, vocals, and other sounds to ensure that your recordings are of the highest quality and that they capture your intended sound.
Mixing
I offer high level mixing services, which is the process of balancing the levels, panning, and equalization of the individual tracks that were recorded.
Mastering
I will manage the mastering and prepare the final stereo mix for distribution by adjusting the levels, EQ, compression, and other effects to create a final master recording.
Post-production
I can provide post-production services like editing, adding effects, and other audio processing to refine and enhance the final sound.
Songwriting and Composition
As a songwriter, I can assist you in creating original music or improving existing songs.
Vocal Production
As a singer and performer, I can provide assistance in the way of vocal guidance or vocal production services to help you improve your vocal performance.
Music Production Consultation
I can also offer consultation services if you need help with your music project. This may include advice on songwriting, music production, marketing, and more.
Music Publishing
I can assist you in publishing your music on streaming platforms, and even provide direction in registering and licensing songs with music publishing companies.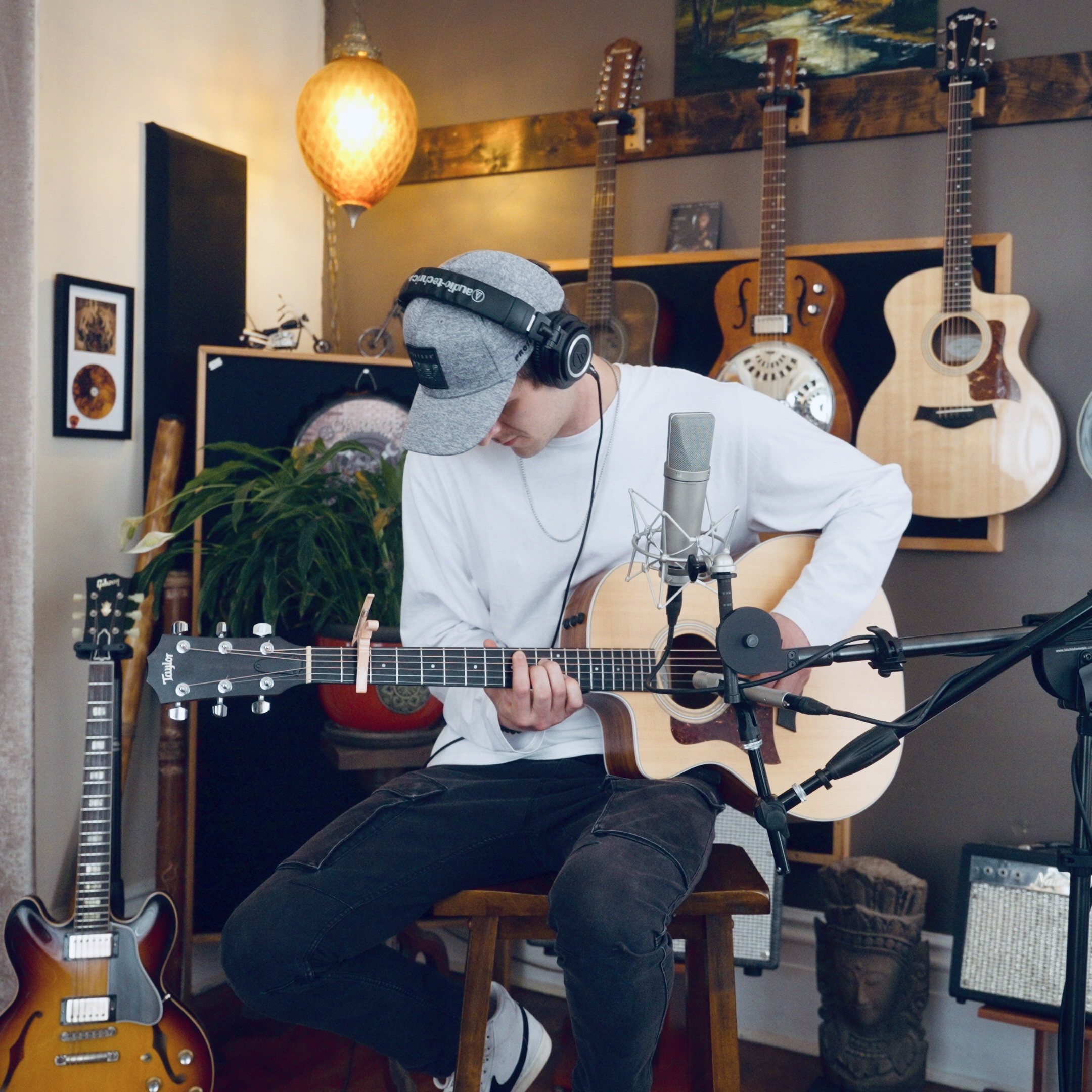 About Nate Hardy
Nate is a Canadian born and raised musician, songwriter, singer and music producer. His passion for music began at a young age where he excelled at piano, guitar and vocals, and as a result, won several awards including the Leeds and Grenville Lions Music Festival while still in high school.
Nate pursued a career in music production and graduated from the St. Lawrence College music production program in 2020.
Nate is a well established performer throughout parts of Eastern Ontario, and can often be found playing in bars and festivals in Brockville, Kingston, Smiths Falls, Gananoque and beyond.
Contact Me for Your Next Project
Appearances and Performances
You can find Nate performing around Eastern Ontario at festivals, markets and these fine establishments: